At, Investment Fusion our mission is to provide our clients with the best solutions in wealth creation and wealth management. We are driven to provide clients with simple, unbiased and uncluttered professional advice that adds value to their quality of life and results in actionable solutions. At Investment Fusion,we offer our services through personal counsel with each of our clients after understanding their wealth management needs. Our approach is to enable our client's to understand their investments, have knowledge of investment products and that they make proper progress towards achieving their financial goals in life.
Our Products
If you are looking for the right financial product, you are at the right place. Starting from mutual funds to insurance and from real estate to other financial products, we have them all. You can select your financial investment products as per your requirements.
Client Services
We understand that merely having a rich product basket is not enough for our valued clients. What clients really need is a holistic platform for an entire family (or an organisation) to record, report & manage a comprehensive portfolio of holdings into multiple financial products. We are proud to offer the following highly acclaimed services to our clients.
As a client of our NJ E-Wealth A/c service you can enjoy some big, tangible benefits. You can do hassle, worry and error free transactions in a very easy, time and cost effective manner – any time, any where.
Read More
OUR TEAM
Started with the sole objective of building a bright financial future for our clients, we ensure quality and hassle free financial advice. Being expert on account of our years of experience, we ensure a specific and goal oriented financial planning as per the need and requirement of individuals. Knowing in and out of various asset class, we can guide you through your financial journey with much ease and clarity.
Anil C Punjabi CFPCM
Tax Planning Expert
Vedika S Bajaj, CFA
Analyst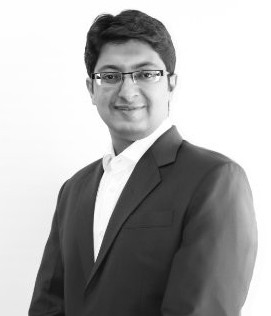 Zahin Jessani, CFA
Analyst
"Financial Planning Standards Board Ltd. (FPSB Ltd.) owns the CFP, CERTIFIED FINANCIAL PLANNER and
marks outside the United States, including in India, and permits qualified individuals to use these marks to indicate that they have met FPSB Ltd.'s initial and ongoing certification requirements."